AXIOM Warehouse Management Software is an affordable and versatile Warehouse Management Software and Supply Chain Management (SCM) system which work for a Private Warehouse as well 3PL Warehouses. AXIOM's Warehouse Management Software enables you to scan-in and scan-out to keep inventory and locations updated in real time. A powerful locator system directs put-away to empty locations and helps pickers pick accurately and quickly. AXIOM Warehouse Management Software supports 900 Series EDI document import and export to share information with a remote warehouse. An interface into UPS, FedEx and USPS system eliminates repeated data entry and speeds up the processing by printing shipping labels right from the WMS.
Key features of Axiom WMS -
Product Management
Customer & Supplier Management
Multiple Warehouses
Pictorial representation of the Storage Schema.
Physical and Virtual Zoning
Smart Locator System.
Space availability forecast.
Space utilization charts.
GOH, Flat Pack and Pallet Management..
RF and Terminal Barcode Scanner Interface.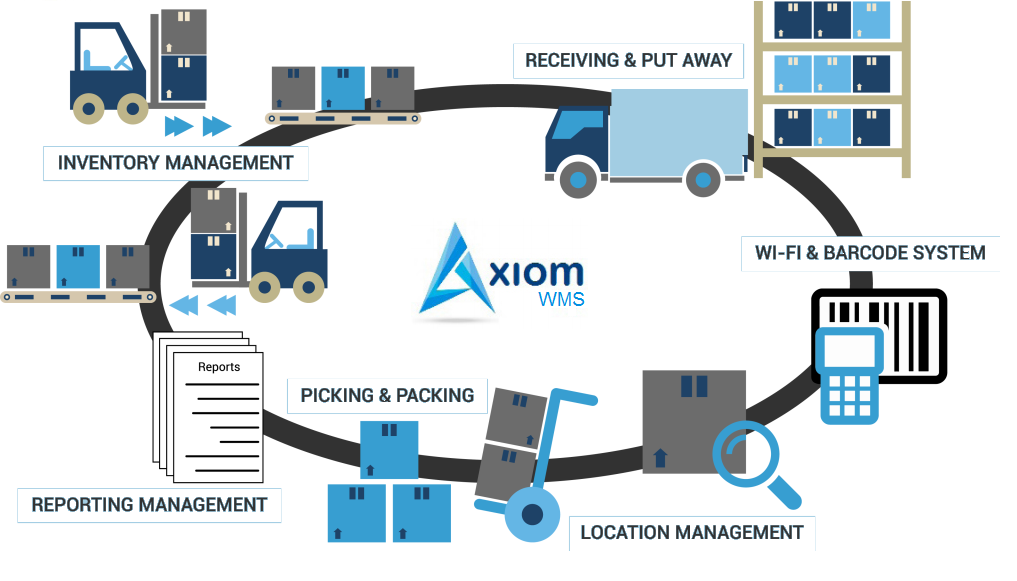 Intelligent, Manual Pelleting to optimize pallet sizing to avoid wasting space.

Smart Cartonization
Drill down to the product and UPC Number
Pick Tickets and Bill of Lading.
Pick Ticket Tracking. Web accessible by customers.
Inventory Adjustment, Transfer by Scanning.
Scan and Receive new shipments and Returns.
Multiple Inventory Types.
Shipment Hold Management.
Support Lot Number and Best Before Date
Strong BI Interface - SAP Crystal Reports
Customer Relationship Management
User Rights, Permission and Security
SQL Server 2014 Database
Data Export to PDF, Excel and Flat Files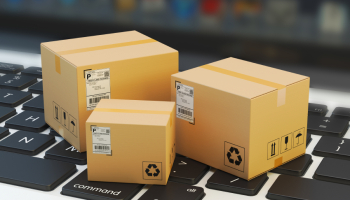 ---